LABEL YOUR RESPONSE WITH PARTS 1, 2, 3 & 4
Studio Work

Part 1. Upload new work. If it's photoshop work, upload it as a jpg, not a psd. If it's a movie file or animation, export and upload it in a compressed format (don't give me a file that requires me to open it in adobe premiere or final cut). You can upload to youtube and link it here.

Reflecting:

Part 2.Self-critique: What is working well in this week's work? What would you like to improve, or develop further?

Part 3. Identify new skills you worked on during the week. (For example, I know one student learned to rotate brushes in photoshop.)

Looking forward:

Part 4. Identify at least one new skill will you work on/develop next week.
Admin




Posts

: 2604


Join date

: 2008-09-03



I have been working on the web site updates.
Last edited by KaliahA on Fri Feb 06, 2015 10:32 am; edited 1 time in total



Posts

: 170


Join date

: 2011-09-06



1)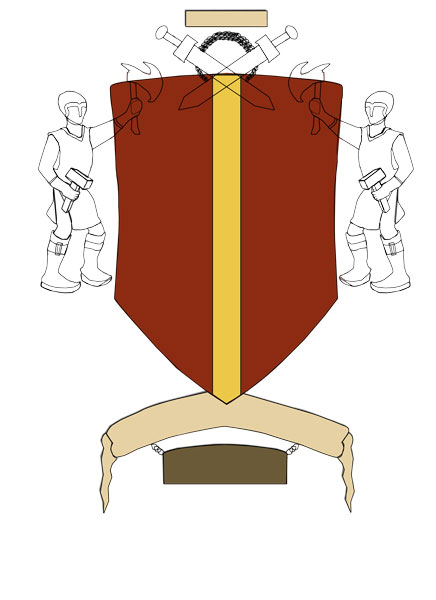 2)
This week I have been working on a coat of arms for a deal I have with a blacksmith. I have been using standard design, and traditional symbolism.
http://www.familytreesandcrests.com/heraldry-symbols.htm
http://images.frompo.com/939ac4b981fb9fa6d7fdbe63d478a551
Ect..
For as short as this week was, I feel as if I made ample progress compared to last week.
3)
I learned more about outlining methods with pen tool, and more methods to pull out colors using the color picker + keyboard shortcuts.
4)
Finishing this piece, followed by emailing it out.



Posts

: 230


Join date

: 2012-09-05


Age

: 20


Location

: Somewhere in my mind...






Posts

: 161


Join date

: 2011-09-06




This is a short concept of the final shot I'd like to do for a short film I'm planning on doing.


This is a glitch art influenced motion graphic I created on After Effects of the AAW logo. I'd like to eventually use it in the GLAAD documentary and/or for other projects that promote AAW.

Part 2.Self-critique: I like how this came out, except that the glitch transition at the end is painfully slow, so I'd like to correct that.

Part 3. This week I learned about displacement mapping in After Effects.

Looking forward:

Part 4. Next week I hope to correct the transition and work more with motion tracking in After Effects.



Posts

: 169


Join date

: 2012-09-05



Part 2: This week I've been working more with the pen tool and blending layers, and I think it's been going alright.
3: This week I've just been trying to use the pen tool efficiently and with less anger and frustration. Overall it's been better, but I need to improve on the cleanness of my lines and stuff.
4. Next week I really want to focus on ways to improve/perfect the art of the pen tool, preferably with minimal frustration and NO rage quitting.



Posts

: 98


Join date

: 2012-09-05


Age

: 20





Self Critique: I was really glad with how well this little short turned out! It really captures the film noir feel with the shadows and silhouettes. The lip sync was rather basic this time around though... Probably because of all that facial hair. I'm gonna try and create smoother lip sync for characters like that.

I was utilizing the flash virtual camera a bit more with this one and trying to create backgrounds that the camera could fly around in. Along with that I also experimented with nesting animation into symbols to save on space as I progressed.

over the coming weeks I'm gonna be focusing on a bigger project whilst doing animation experiments on the side.



Posts

: 176


Join date

: 2011-09-06


Age

: 20



Part 1: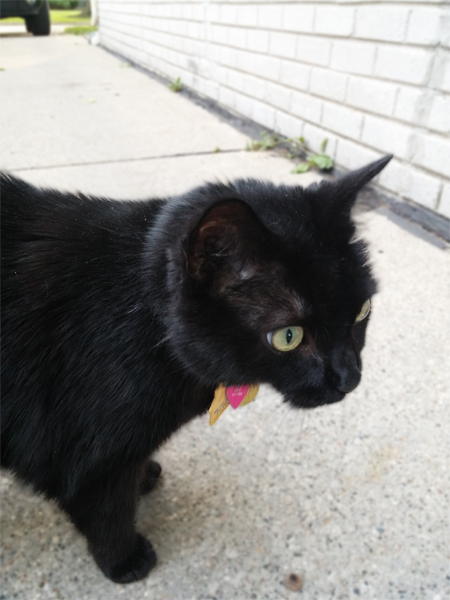 Part 2: I like that I found a way to make artificial effects on photos that were very bland. If I were to improve it I would perfect my ability to create a cleaner cut out of my cat before applying the effects the the background layer.
Part 3: I learned how to use different blurs such as the Gaussian Blur and Motion Blur.
Part 4: Next week Ill take portraits of people and make them into a graphic design.



Posts

: 148


Join date

: 2012-09-05


Location

: Madison Heights



3. I worked on learning some adobe after effects things and watch some tutorials to try to learn more about it and how to use certain tricks like making a day clip look like it's at night.
4. I wanna work on more Photoshop skills.



Posts

: 109


Join date

: 2012-09-20



Admin




Posts

: 2604


Join date

: 2008-09-03




---
Permissions in this forum:
You
cannot
reply to topics in this forum