Part I: Copy and paste from your proposal what you are scheduled to have done for the weekly progress report. If you skip this part, you will not receive credit for the assignment.
[size=13]Part II: Post your new work for the week. Note: Progress reports must include actual work samples to receive credit. A statement such as "I took photos" without submitting the photos will be worth zero points.
[/size]
Admin




Posts

: 2604


Join date

: 2008-09-03



Week Fourteen – 7th – 11th: Gather submissions. December 11th is the final deadline for gallery submissions. Finish up flyer/motion graphic advertisement for January gallery. Create layout for gallery
The deadline doesn't really apply anymore, I think I'll just be using the art that didn't sell at Noel Night. I also will likely improvise the layout at the Gallery, because that's what has made sense in the past galleries. This week I sorted some of the money, created receipts and was able to pay Grim for her work.  Also, I already have a flyer and motion graphic, and I don't think we'll be having a January gallery.



Posts

: 169


Join date

: 2012-09-05



I
Week Fourteen – 7th – 11th, finish book cover, assemble the book. Check for any typos, margin size errors, or any unpleasing arrangements.
II
After finishing the tshirt last week, I started working on my senior project once again, organizing the photos, tweaking resolutions, and realizing Lulu would not help me is any way, shape, or form. I have half the book finished on Shutterfly, and will (most likely) send it out after proofing it about five times; it would be a shame to get it back loaded with blurry shots.
Example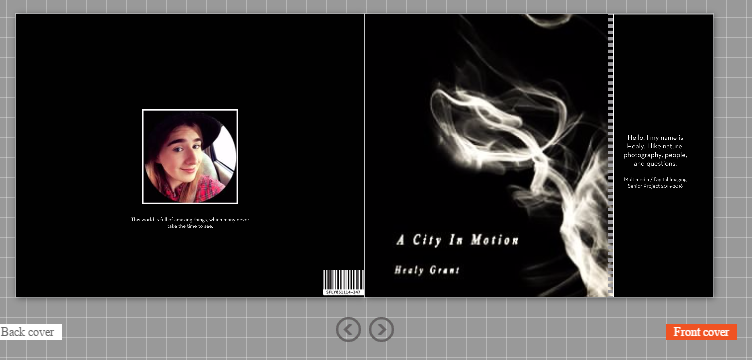 Posts

: 230


Join date

: 2012-09-05


Age

: 20


Location

: Somewhere in my mind...






Posts

: 173


Join date

: 2012-09-05



Week Fourteen – December 11th: See if the amount of pictures you have will fit a full portfolio book. Work more on placement and design. MAKE IT LOOK NICE. THIS IS YOUR SENIOR PROJECT. BY the end of the week every photo should be gathered and each photo should be in a neat and organized computer folder.

All of my photos have been shown in my previous post. I've been ahead and this deadline has been met.



Posts

: 148


Join date

: 2012-09-05


Location

: Madison Heights



Admin




Posts

: 2604


Join date

: 2008-09-03





Similar topics
---
Permissions in this forum:
You
cannot
reply to topics in this forum