Post up three of your strongest pieces from the semester/year, that show a broad range of photography or photoshop skills.

For each work, discuss the quality and effectiveness of your artwork. This should be a paragraph long for each piece, and should be written in the style of an academic paper. Include:

1. What is the image intended to convey? (Artist's statement about the purpose of the piece)
2. Is the entire composition created with a sense of purpose? (Is the background contributing to the image, detracting from it, or neutral?)
3. Are the images in it all your own creative work?
4. Does it rely on cliches or are the concepts original?
5. How do colors, compositional decisions, props and techniques used convey meaning?
6. What creative techniques did you use?

Grading: 80% portfolio quality and range of skills
20% Self-critique

I think a big part of what I'm trying to say with this piece is that while life may seem to have an inherent meaning, it in fact has an infinite amount of possible meanings and meaninglessness. I'm illustrating this in a comedic way, almost to say "Don't worry about the lack of inherent, it's not really that big of a deal." All of this being said, I think the most important thing I'm trying to convey with this piece is fdiobvglfhgicfhlljuhgliuzhfduilhluhiluzhfgiu
2 and 5. The static and flickering represent just how random everything is. His beard changing frame by frame in random squiggles further represents this. The goat doesn't really have any inherent meaning either, but perhaps the beholder can decide what it means.
3. All images are my creative work.
4. It doesn't really rely on cliches, although I'm not the first person to creative something with this theme.
6. I created the animation in Flash and After Effects

jackhthomas




Posts

: 169


Join date

: 2012-09-05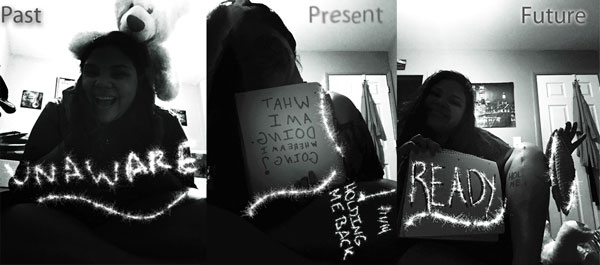 1. This image is intended to convey my past, present, and future stages of my maturity.
2. Yes I created it to display my past, present, and future
3.Yes, all of the images are mine.
4. Technically it does rely on the cliche of childhood immaturity, but as I progressed throughout my life, clearly it became more of a personal thing as I went through my own personal experiences which shaped the transition.
5. I purposely used a lot of black and white contrast to make my figure appear as if I was a shadow. I also used the sparkly affect around major areas I felt were the most important to my photo. I used props too.
6. I used photoshop and a few mobile image editors to create this piece.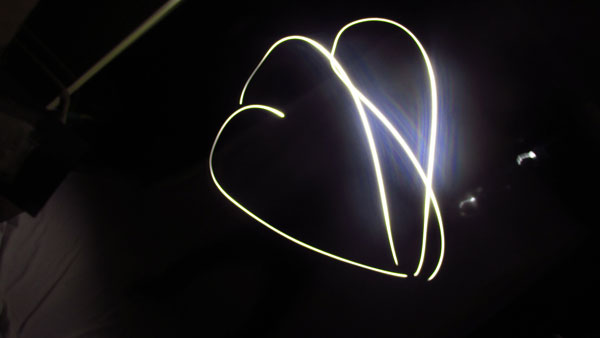 1. This imaged is intended to convey shutter speed with lights
2. There really was no "purpose" behind the photo. It was just a cool assignment that ended up turning out really nice.
3. Yes, all of the the images are mine
4. There are no cliches
5. I used shutter speed and a flashlight to create the light effect and Justin to move the light around
6. I just used a camera.
(animation posted in Audreys classes> multimedia)
1. This short animation is used to display a girl running out of time to get to class
2. There really was no purpose.
4.I used the cliche of stressing out about getting to class on time and over exaggerated certain events to make it interesting.
6. I used Flash

chelsea1998




Posts

: 142


Join date

: 2012-09-10


Age

: 23


Location

: lolololol



REMINDER:
Just so you know, I posted three pieces total. The other two are in the Multimedia Arts Studio final.

jackhthomas




Posts

: 169


Join date

: 2012-09-05



________________________
-CHECK DIGITAL IMAGING 2-
________________________

DakotaHaba




Posts

: 88


Join date

: 2013-09-03


Age

: 24


Location

: neverland-ranch, usa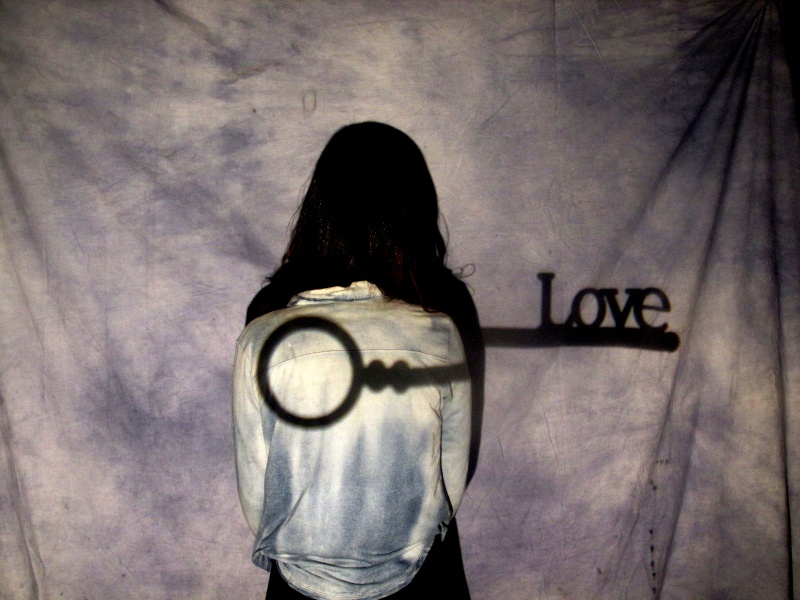 So I chose this photo to submit for one because I extremely like the outcome, I like this I used this little cliche love key because it just showed up really well. I think that with the circle part of the key on my objects body shows that love truly comes from the heart and I wanted to darken the up part of the hair because I didn't want it to seem that only women can feel love from the heart but men can as well.
So this photo I want to represent two sides of someone, I used the smudge to and used it not only on the body but the grass and house because I want it to seem like the world is falling apart not just the person because when people are sad they (some not all) think the world is falling apart as well.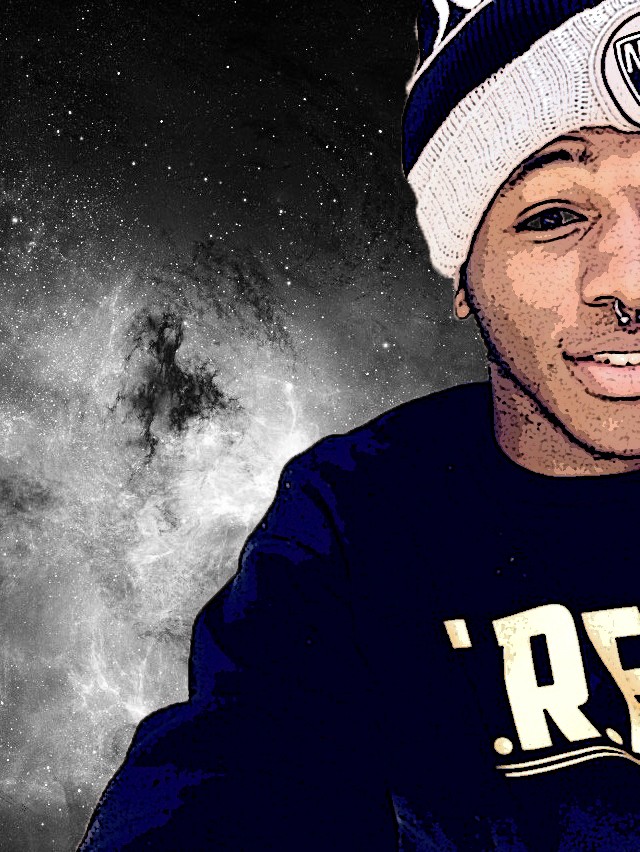 I had no real theory behind this photo, I just wanted to play around with cartoon and see how it looked.

Thomas Hill




Posts

: 122


Join date

: 2012-09-06


Age

: 23


Location

: Anywhere I Want.



Similar topics
---
Permissions in this forum:
You
cannot
reply to topics in this forum