Page 2 of 2 •
1, 2
in the movie one theory was that the girl in the movie was always the soft person and always needed to be rescued. And as children they very much enjoy playing out these movies but they don't realize the message through the movie. And i agree that young girls will grow to believe that in relationships they have no voice or no point they should be more of just there which is not true. Also in the movie it pointed out that the kids maybe too young to understand the downfall of a cartoon movie, i disagree because no matter what kids watch they always have a certain perception of who's the bad guy, or who's the hero. They always take something of these movies it could be positive or negative, either way kids pick up so in my opinion Disney should be careful what they portray in cartoon movies.

kayleend




Posts

: 95


Join date

: 2011-09-09


Age

: 25


Location

: in my skin



One point they said was that the cartoons had an effect on how children play. I don't agree with that for one main reason, children are children they'll play how they want. I don't know if I'm misunderstanding what they're really saying, but it seemed as if they were saying based on how the cartoons portray a certain type of person or group certain people, children will regroup and play differently. I do see and understand their point, but children often don't think about anything to that degree. When a you're a child i think you're main goal is to do nothing but have fun & entertain yourself. If a child sees a group of African Americans socializing in a rather unfriendly & frightening way they could start a resentment toward interacting with them, but when he's in the actual action & is having fun that's all he'll care about. Skin color won't matter.

There was this one moment when they used "Tarzan" as an example of how children play time changes. They used a scene where Tarzan rescued Jane & compared that to how that specific speaker spotted some children playing a rescue the damsel-type game. Okay, I can't speak on how it used to be but I personally have not seen little girls play a game where little boys come and save them. I'm not sure I will see anything of that nature. Women are born independent & raised as such. What I see is little girls playing the same equal standard games as the big boys. And, if it was like that I don't it would be because of Disney. Disney might play a small role to contribute, but the real effector would be the nation itself & how they try to make women the minor compared to man. With the nation in a sexist state of mind that could contribute to "play time" being defected.

sammerritt




Posts

: 108


Join date

: 2011-09-06



[img]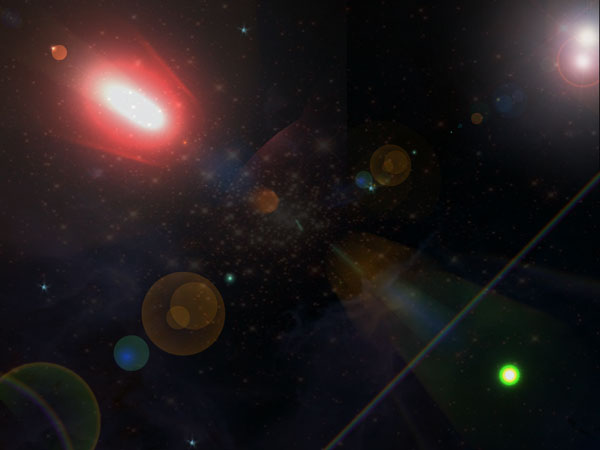 [/img]
I played around with and learned about the render filter and it's different options as well as how it's affected by adding different layers.
Also i found the responses to Mickey Mouse Monopoly really interesting and I've always felt that Disney often puts wrong ideas in children's heads. Growing up I had never seen any of the princess movies like Snow White or Beauty and the Beast for some reason. I never, ever played things like princess or housewife or mommy. My little sister on the other hand is completely obsessed with anything that has to do with the Disney princesses. She has more princess dresses, tiaras, and necklaces, than i've ever seen. She's five years old and she wants to wear high heels and ball gowns around the house and be the perfect little girl.

BrittaneyW




Posts

: 110


Join date

: 2010-09-07



In Disney Monopoly there was a statement that said that children will act like the characters in these movies. Children apparently try to follow those expectations as the characters do. I do not agree with that because I know what I did not want to live my life trying to reach those same expectations, nor did I reenact scenes from the Disney movies. Even though some children have other interests, this statement was not fully a true statement. I think it depends on how children were and are raised in the past or present. Some children don't always want to act like other people. They just want to be themselves an live their lives to their own families expectations and no one else's.

MaesynG




Posts

: 68


Join date

: 2011-09-06


Age

: 25



A lot of things about this surprised me, I think one of the points that surprised me the most was the whole Beauty and the Beast thing and how obviously abusive the beast was. When I was young I really liked Beauty and the Beast and I've usually been very aware of abuse/ abusive undertones for different personal reasons, I always noticed something "off" about the movie I guess, but I never really tapped in to how terribly abusive the beast was to Belle. I'm surprised that it surprised me honestly.
One of the points that the movie made that I didn't really agree with was the whole "commercialization" of Disney, and yes, obviously Disney is extremely commercialized and designed so that they will always make money off of things, but honestly that's just business, it's a huge corporation so of course they own a lot of things and of course their products are everywhere. I'm not sure why this documentary took it as such a big deal when really that's how the world is, it isn't just Disney doing this but all major companies.

AllyR




Posts

: 100


Join date

: 2011-09-06



The point of the movie is questioning whether or not numerous different portrayals of characters are steriotypical. Sure, if you're looking at it in that perspective, you could pull that message from the cartoons. But I think children would beg to differ. I personally think the whole idea of Disney films being racist or placing gender roles is ridiculous.

One example they gave in support of racism in a Disney film was that the gorillas in tarzan could represent african americans. Watching Tarzan as a child, this thought had never occured to me. The films seem to be purly entertaining. Watching Disney's children movies now, I understand the movies more so. There always seems to be a perfectly pieced portrayal of something good and happy to do in your life as well as others. It gives off a heart warming vibe and in my opinion can have a wonderful impact on the imagination and learning of young children. As children, they understand there is no such thing as taking gorillas or magic carpets, but it's enchanting. How can adults even think they pick up steriotypical behavior from a fantacy.

The question here is can children even pick up on such things? And if so are you saying that people in general, when they are young, have the innate capability to stereotype. If your not saying that, the only other answer would be that their surroundings or upbringings are to blame.

meghan.marie96




Posts

: 58


Join date

: 2011-09-21


Age

: 25



angelinah wrote:I felt that gender roles really stuck out to me. When i was a child i knew that there was gender roles but never really paid much attention to them because i had a friend who had two mothers. I always thought that there were gender roles when i was young and my grandma reinforced that because she grew up in a time where they felt they were gender roles. Although as a child you don't necessarily think about it, but i still felt confused on what's what.
I Felt that the best example would be beauty and the beast because she's meant to marry the one guy while she cooks and such. I'm also appalled at how her "love" the beast treats her. Essentially it's verbal abuse, but when i was a little kid i thought that he was just acting like that because he was more beast then man.

angelinah




Posts

: 75


Join date

: 2011-09-13



While watching mickey monopoly I found that most of the parents were finding actions in some movies racist. When your a child I don't think you can point out racist acts, gestures, or even comments. I feel as if the parents where exposing their kids to what was and wasn't racist. One example was the mother that said her son told her mom "Its the hyenas". I think the little boy made his comment before noticing that the laughter was coming from African American children playing on the playscape. I feel that all children should be in a diverse community while growing up, so simple thing like this won't happen. If you were to ask that same little boy what being racist was; I don't think he would be able to tell you or even say something that was racist, simply because he doesn't know what being racist is.

DeShawnaD




Posts

: 40


Join date

: 2011-09-06



All submissions have been graded.

HanaSteele




Posts

: 57


Join date

: 2011-02-01



Page 2 of 2 •
1, 2
---
Permissions in this forum:
You
cannot
reply to topics in this forum